Your success is our success
We're dedicated to solving your supply chain challenges with excellence, integrity, grit, and safety in mind.

Founded in 2011, InstiCo Logistics. is a Dallas-based third-party logistics provider with more than 50 years of combined experience in global supply chain management, expedited logistics, and freight services. We are a licensed transportation broker, Freight Forwarder (NVOCC), and Indirect Air Carrier (IAC) with the experience and expertise to keep your business running smoothly.
Our vision is to be a leading 3PL and asset-based carrier with a sustainable advantage built around operational excellence, superior quality, and a relentless attention to detail. We thrive on thinking unconventionally to meet your demands and deliver innovative solutions. We are experts at mitigating supply chain disruptions and overcoming logistics challenges.
Excellence
Every team member is dedicated to solving your freight challenges and providing strategic insight to help you succeed. Striving for excellence is a continuing quest.
.
Integrity
We maintain the highest ethical standards in everything we do. We are dedicated to complying with both the letter and the spirit of the rules and regulations governing our industry.
.
Safety
We put safety at the center of everything we do for our customers, drivers, and team. We are dedicated to protecting people, property, and the environment from harm.
Grit
We are passionate about what we do, and are dedicated to finding the best solution for our customers. When we face challenges we persevere and never waver in our commitment to find the best solution.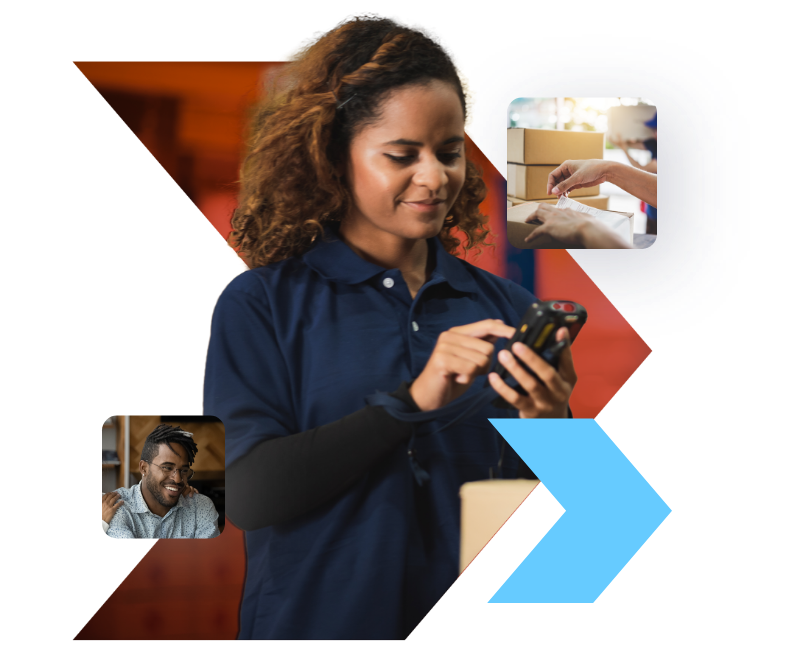 Our Mission
No matter what you need to ship, InstiCo Logistics can meet your needs. We have the flexibility and depth of services to meet your evolving supply chain needs. From LTL to hot shot, freight forwarding and more, InstiCo delivers on every commitment. No matter what direction your business takes you or what you need to ship, InstiCo Logistics has you covered. Our services include innovative transportation, logistics, and experience that will help optimize your supply chain at every turn.
In an industry where so much is uncertain, we are dependable. You can count on InstiCo Logistics to go the extra mile to do whatever it takes to deliver on our promises. We work as an extension of your supply chain to fulfill your mission. Whether you need custom logistic solutions or specialized requests, we solve the hard problems for you, so you can focus on your core business. Our no-quit attitude is at the heart of what we do every day.
"As frequent users of quick and easy transportation needs, we can always rely on InstiCo.They have been a great partner to work with on essential needs. Working with medical equipment, we expect for our equipment to show up on time and in good condition and that is exactly what InstiCo provides. Thank you for all you do!"
"When it comes to truckload carriers, there are several who talk a good game, but InstiCo is THE team that can make it happen. InstiCo provides not only an incredible on time performance, but their hands on proactive approach is next to none. Their market knowledge is as relevant as it gets in today's environment!"
"In much enthusiasm I'm writing to recommend InstiCo Logistics services. InstiCo Logistics has been providing exceptional customer service to Intrasonic Technology for for over 5 years. InstiCo Logistics commitment making all the imports/exports for Intrasonic Technology deliveries on time exceeding our expectations and while providing exceptional customer service. Year and year InstiCo has proven a company to trust which is a key factor in choosing a Logistic company."
"We greatly appreciate the Instico Logistics, Global and Express teams for all their help with our clients trucking, freight and logistics needs. We have referred many of our clients to Instico Logistics over the years and they have always had exceptional service, great drivers, quality deliveries and on time delivery!"
"We have been working with InstiCo for a number of years for some of our freight needs and recently contracted with them to carry our freight exclusively. Their team is efficient, extremely friendly and shown they are highly capable of getting our material to us timely. InstiCo's team does a great job of scheduling trucks and getting our material to us in the timeframe we request. When we have material that needs to be delivered to a jobsite on a specific day and time, Instico has promptly delivered those loads as well. We highly recommend Instico as a great company with exceptional customer service."
Team
For global freight management, expedited logistics and freight services, you can trust InstiCo Logistics to get the joy done right Our experienced leadership team is dedicated to solving your freight challenges with honest, integrity, and excellence.
John Hernando, President & CEO

Anthony Butler, COO

Rae Anne Frare, Sr. Director of Operations

Starr Bollefer, Sr. Director, Sales & Marketing

Charron Overton, Sr. Director of Accounting
No Results